Honorable
Patricia Henry
Hon. Patricia Henry is a retired Justice of the Supreme Court of the State of New York having served in the Criminal, Family and Supreme Courts. She has chaired numerous bar association committees and lectured widely in the area of family law. Justice Henry has devoted most of her professional life to working with families and children and some of her happiest moments as a judge have been performing wedding ceremonies for court staff and attorneys who have sought her out to officiate.
Honorable
Alan Marrus
Hon. Alan Marrus, a recently retired Justice of the New York State Supreme Court, has served on the bench for 33 years and has presided over the most serious criminal cases. Because of his legal scholarship and fair mindedness, he has been acclaimed by the press as one of the best judges in New York, with "ideal judicial temperament." On the lighter side, Judge Marrus has hosted a television show, been the master of ceremonies at several comedy club shows and performed musical comedy at the Friars' Club in New York City. He has officiated at scores of wedding ceremonies, with couples describing his ceremonies as "eloquent, dignified and warm with the perfect touch of humor."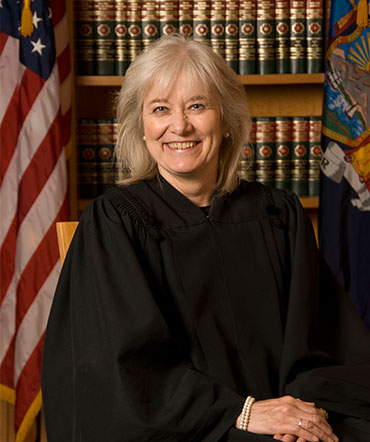 Honorable
Sheryl Parker
Hon. Sheryl Parker is a retired Justice of the Supreme Court of the State of New York who has been a Judge for more than 25 years. Her entire career has been devoted to public service. Judge Parker is highly respected and is known for her warmth and caring personality.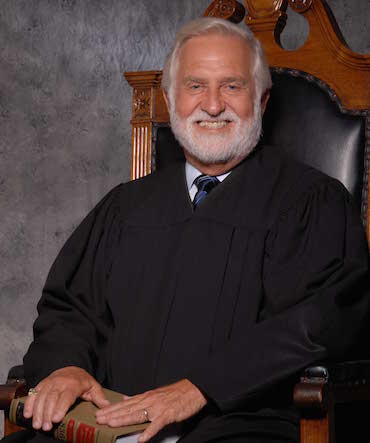 Honorable
Sidney Strauss
Hon. Sidney Strauss is a retired Justice of the Supreme Court, Queens County, New York. He served in a matrimonial part for more than six years. He has performed hundreds of wedding ceremonies including 27 in July of 2013, on the first day that same-sex marriages in New York State were legalized.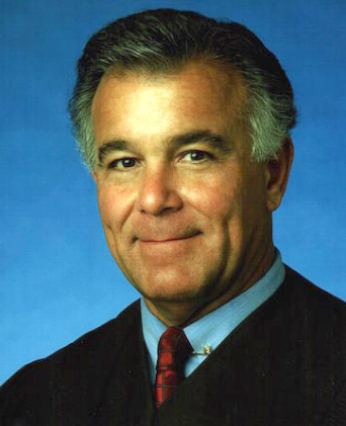 Honorable
John J. Brunetti
Hon. John J. Brunetti presided in the Criminal Division of the Supreme Court in Central New York State for over twenty-two years. Prior to that, he was a defense lawyer, state and federal prosecutor and senate counsel. He has taught at three law schools, published numerous legal articles and a book and is a frequent lecturer at the New York Judicial Institute. Judge Brunetti has officiated at hundreds of weddings and has been happily married for 47 years.
Honorable
Sharon S. Townsend
Honorable Sharon S. Townsend is a retired New York State Supreme Court Justice.   She was first elected to the Erie County Family Court in 1991.  In 1996 she was appointed as Supervising Judge of the Family Courts for the 8th Judicial District and in 2002 was appointed Administrative Judge of the 8th Judicial district.   Judge Townsend also served as Vice Dean of the New York State Judicial Institute.   She received her B.A. from the University of Rochester and her J.D. from the University of Connecticut School of Law.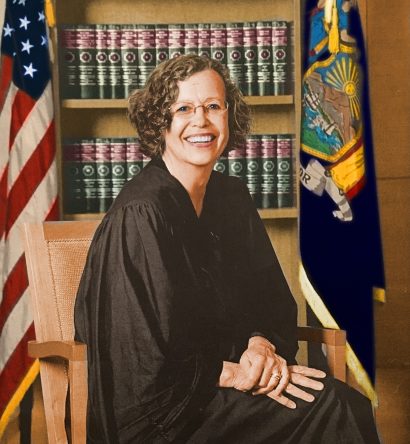 Honorable
Suzanne Mondo
Honorable Suzanne Mondo is a recently retired Justice of the Supreme Court of the State of New York having served in Criminal and Supreme Courts for over 20 years. Before being appointed to the bench, she served as a New York State Prosecutor and a trial attorney with the United States Department of Justice. She is currently serving on the Board of Directors for St. John's Residence for Boys.
Honorable
William McCarthy
Judge McCarthy has been part of New York State's legal community for more than 30 years both as a judge and in private practice, and is highly regarded for his professionalism and fairness.
Judge McCarthy served more than 12 years as an Appellate Justice in both Brooklyn (2006-2009) and Albany (2009-2018). Prior to being elevated to the Appellate Division, he served as a trial judge in New York State Supreme Court.
Judge McCarthy is a graduate of the State University of New York at Potsdam, magna cum laude, and Albany Law School. He has been an active member of both professional and charitable organizations: the Association of Justices of the Supreme Court of the State of New York, Albany County Bar Association, Charities of the Diocese of Albany, the Albany VA Hospital, Disabled American Veterans, Equinox and the National Multiple Sclerosis Society.