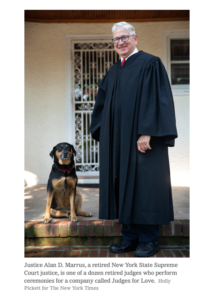 JUNE 25, 2021
VIRTUAL CEREMONIES NO LONGER VALID


On June 24, 2021, Governor Cuomo of New York rescinded the Executive Orders he had put in place back in April 2020 during the height of the pandemic. As a result. beginning June 25, 2021, virtual wedding ceremonies are no longer authorized in New York State. Couples seeking to be married must engage an authorized officiant to perform an in-person ceremony. Fill out our contact form if you wish one of our judges to perform your wedding ceremony!


December 2020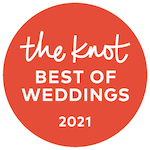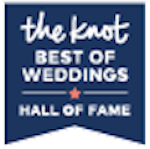 Sept. through Nov. 2020
Virtual weddings: We are thrilled to be able to provide virtual weddings for dozens and dozens of couples seeking to be married during this difficult time. Here are some recent photos of our couples.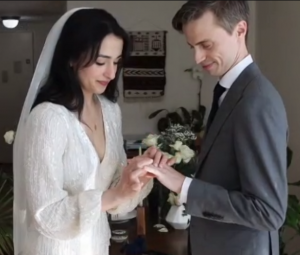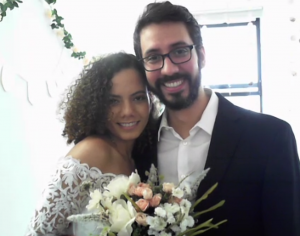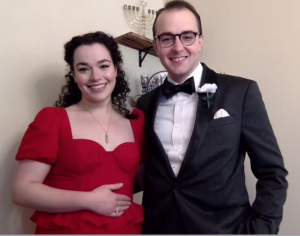 August 2020
We've been selected THE 2020 WEDDINGRULE EDITOR'S CHOICE WINNER for being a top ten Wedding Officiant in the State of New York! Read more about what WeddingRule said about us here.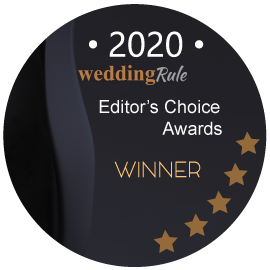 July 2020
HAPPY 50TH ANNIVERSARY! On July 11 Judge John J. Brunetti of JUDGES FOR LOVE and Rockette Pirro celebrated their 50th wedding anniversary! They were married on July 11, 1970 in Hendrick's Chapel on the Syracuse University Campus and then spent their early married life living in New York City, Dallas and Hanover New Hampshire. Rockette spent most of her career as an English teacher and John became a lawyer and then a New York State Judge. Rockette and John enjoy traveling together and supporting many charitable organizations. Like so may couples who were forced to postpone their weddings as a result of the Covid-19 pandemic, the Brunetti's plans for a fun-filled anniversary celebration were put on a temporary hold. But as soon as they can, they will celebrate in style. John and Rockette wish to thank their family and friends for being an integral part of their 50 years of fun, happiness and true love.
June 2020
One of Judge Alan Marrus's court cases was featured in "Son of Sal", an episode in the Oxygen television series called "Mark of a Killer." Judge Marrus is seen sentencing serial killer Salvatore Perrone after he was convicted of three murders.
The Fusion network series "Who Killed Malcolm X" asked Justice Marrus to be a legal consultant in preparing this series. He appears in episode five "Shotgun Man" which is available on Netflix
May 2020
JUDGE ALAN MARRUS of JUDGES FOR LOVE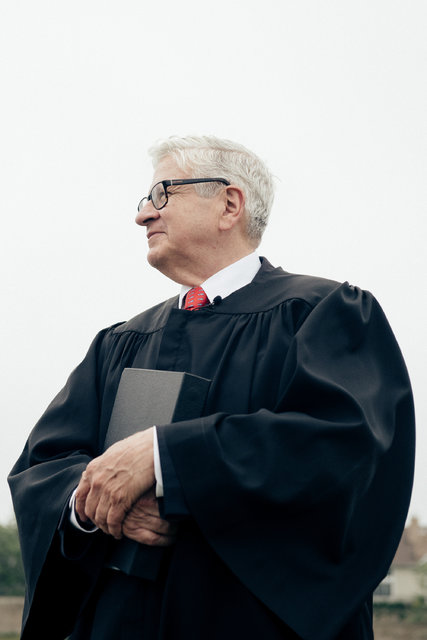 JUDGE ALAN MARRUS of JUDGES FOR LOVE officiated a historic virtual wedding ceremony viewed in Times Square, New York and all over the United States on Good Morning America on May 19, 2020. This video conferenced wedding of two first responders, Kyle and Meagan sparked a rush of engaged couples to book JUDGES FOR LOVE for their own virtual weddings.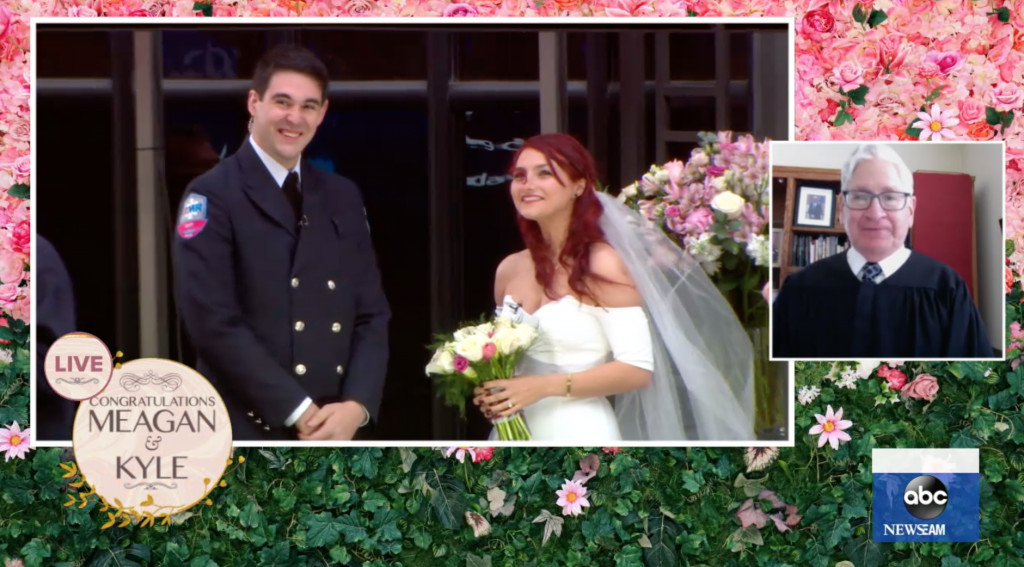 JUDGES FOR LOVE has received record number of requests to perform video conferenced wedding ceremonies after the GMA wedding ceremony. Couples are scrambling to get appointments for marriage licenses in New York City, which are harder than ever to come by. Best advice: appointment times become available sporadically so keep checking the Project Cupid site for openings!